Rosa Clará
Businesswomen and designer, Rosa Clará founded her wedding dress brand in 1995, in which she combines the latest trends and innovative designs all while ensuring high quality and beautiful wedding gowns for women. After blooming in Spain, Rosa Clará expanded her brand across the world, in 80 different countries where her luscious dresses are loved and desired by all brides.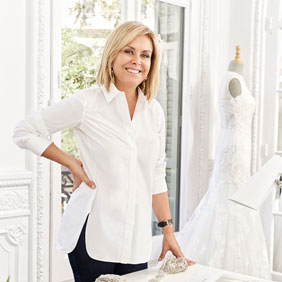 Alessandra Rinaudo
Alessandra Rinaudo, innovative designer of the bridal world, after winning the leadership of the market with the Nicole group collections, interprets herself in her personal collection: Alessandra R. The felt need to reveal herself inspired the stylist in the realization of a unique collection only available in the most important boutiques in the world. Soft, sliding lines, glamorous naked backs become elegant with luxurious embroideries. Contemporary details and bright jewelry on precious silk name her the icon of style.
The Contemporary Goddess Collection, is another amazing line designed by Alessandra Rinaudo for Pronovias. This stunning collection celebrates confident brides who fiercely wear what they love. The juxtaposition of soft illusions and bold architecture present in this line is what shows both sides of the modern women, along with up-close details and delicate innovations, making each dress a masterpiece.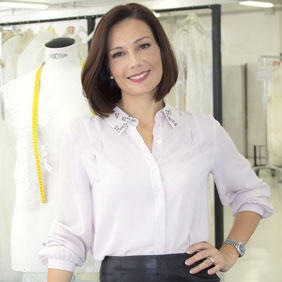 Ivonne Dome
Ivonne Dome, social occasion designer for Mon Cheri, has known that she would be a clothing designer since she was a child. Born and raised in Puerto Rico, Ivonne combines ethnic details with modern trends for wedding dresses and mother of the bride dresses for the Montage, Cameron Blake, Occasions, and Capri collections.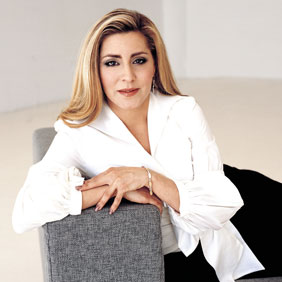 Madeline Gardner
For more than 25 years, Madeline Gardner has been making brides' dreams come true with her sensational wedding gowns and evening dresses that have been the back bone of Morilee's amazing success. Using high quality fabrics, along with elaborate beaded details, each dress is timeless while following with most contemporary styles and trends. Madeline Gardner's stunning gowns have been making brides feel and look their best on their wedding day, making her work a piece of art.